AMD designs and integrates technology that powers millions of intelligent devices, including personal computers, Embedded Solutions, game consoles and cloud servers that define the new era of surround computing​.
Mercury Systems is pioneering a next generation defense electronics business model.
We are the leading provider of secure and safety-critical processing subsystem solutions. Whether in a compact BGA package or in a 2.5" SATA drive, our solid state storage devices provide highly reliable data storage for embedded computing such as that used in aircraft, communications and missiles​.
Fujitsu is the leading Japanese information and communication technology (ICT) company, offering a full range of technology products, solutions, and services. Fujitsu uses the experience and the power of ICT to shape the future of society with our customers.​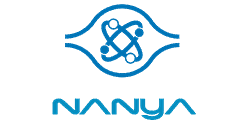 ADATA designs and manufactures a diverse range of solutions for enterprise and industrial users, all crafted to exacting standards and engineered for demanding operational requirements. Rigorous testing makes sure each product withstands extreme environmental conditions as required by industrial deployments. Products include server-rated SSD, industrial-grade DRAM, and industrial SD. We further provide CFast and industrial CF products, and all-important mSATA, half-slim, and disk-on-module storage solutions​.
Arrive is a Carrier-Class Broadband and Packet Network semiconductor solutions company with a broad portfolio of highly integrated systems-on-a-chip products combining voice, data, Internet and multimedia content for worldwide telecommunications companies. Our ASICs and CodeChips® provide flexible next-generation solutions allowing our customers to meet their growing network connection needs.​

CompuLab is a leading manufacturer of innovative energy efficient computers.
CompuLab product portfolio ranges from board level products such as CoM and SBC to complete systems. CompuLab products are embedded in Digital signage, telecommunication systems, automotive devices, gaming systems, medical devices, aerospace and marine systems, and countless other applications.
​
Lumineq® Displays, a business unit of Beneq, is the world's premier manufacturer and developer of thin film electroluminescent (TFEL) displays. Lumineq TFEL non-transparent displays are used in mining, marine, military, medical and many more demanding environments. TFEL displays are robust and reliable, and usually used in extreme environments, where traditional displays cannot cope with the conditions​.

Inforce provides targeted/ready-made building blocks optimized for industry specific applications to take your design to the market faster. Vertical specific solutions in robotics/UAV, videoconferencing/ collaboration, medical imaging, and wearable hands-free computing can be quickly put together with several readily available hardware and software building blocks.​
As a world class DRAM solution provider NTC is continuously optimizing its product portfolio to enhance product value and provide solutions to customers. The recently deployed DDR4 product line will provide leading edge solutions to the consumer and server market. Additionally, NTC will launch a series of low-power products such as LPDDR4X and other mainstream products focused on smart phones, wearable devices, smart speakers, low-power laptop​
Acromag is a multi-million dollar international corporation that combines more than 60 years of process monitoring and control experience with a solid background in high-tech computer design. Established in 1957, Acromag built its reputation designing critical measurement instrumentation equipment for the petrochemical and aerospace industries. Acromag, Inc. was soon recognized internationally as a leading designer of analog and digital control products for the industrial I/O market.
​
Microsemi's high-performance analog/mixed-signal ICs provide high precision, ultra-fast regulation, high efficiency, and small footprint size for power management and power conversion applications. Microsemi's Hysteretic Control Step-Down Switching Regulators provide best in class transient performance. Our advanced Resonant Mode (LLC) Controllers ensure the lowest possible electromagnetic interference (EMI) with very high efficiency.​​
AMD designs and integrates technology that powers millions of intelligent devices, including personal computers, Embedded Solutions, game consoles and cloud servers that define the new era of surround computing​.